Cloudsourced.IT Explained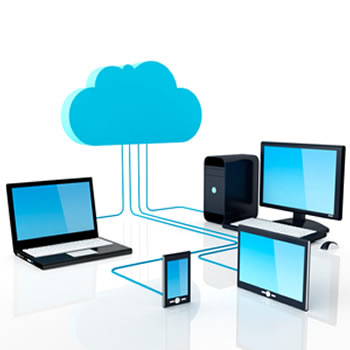 Experts at creating stable, secure and scalable IT infrastructure.
Ideal if you prefer to focus on growing your business rather than tinkering with the IT.
Your IT In The Cloud
If you need the advantages of the Cloud but know, like and trust your existing software, Cloudsourced.IT can lift your existing software and make it available in the Cloud. Access your existing software from anywhere and on any device using the Internet.
Rent Your IT Infrastructure
Release users to do the work that will grow your business. The rental costs include the IT infrastructure required to deliver the service. If it needs to be replaced or a part fails - it is not your problem. How refreshing!
While some businesses prefer it, many now consider the need to own your own equipment an outdated concept. Why invest capital in equipment and then have the responsibility for upgrading and maintaining it? There is limited ability to accurately budget what repairs will cost either for the actual support required or for the resulting staff downtime.
Known IT Costs
Cloudsourced.IT invoices typically include a few known fixed costs and other costs are fixed but linked to the number of users making them very easy to predict, budget for and manage from a cashflow perspective. If you user numbers go up, your monthly invoice will rise, but if they fall so will the invoice.
With a Cloud provider the costs are known upfront. They take the risk of their equipment developing faults and the better suppliers will actively create systems to quickly resolve faults with little or no impact to users.
Cloudsourced.IT In A Nutshell
All the IT infrastructure that it makes sense to move into the Cloud is moved. This will include virtual servers, SQL servers, Exchange servers, hosted desktops and many others besides. Common software is bundled with the desktops including Office and anti virus while specialist software can be added to the image used to generate and roll out the desktops.
Cloudsourced.IT can also offer high quality hosted VOIP, Cloud optimised broadband (a unique UK product) as well as backup and archiving solutions as required.
The IT that should sensibly remain onsite can be supported within the agreement. This will include routers and switches, printers, local devices used by users to access their hosted desktop (which can also be rented if required) and other technology which either should be onsite for example security access solutions or perform better locally like high end graphics programs.
The setup is done for a low and fixed upfront fee with changes through the term of the contract subject to the same fixed fees throughout. IT tends to be destabilised by constant changes, so this change fee is intended to ensure companies consider changes rather than being more haphazard.
Process For Exploring And Adopting Cloudsourced.IT
a. Initial Meeting
Where a company has a requirement and would like to consider Cloudsourced.IT, after an initial telephone call there will be an exploration meeting to help us understand exactly what the company's business requirements are, understand budgets, decision making processes and timeframes. This is not intended as a technical meeting.
b. Realisation Plan
Before committing to a contract, businesses considering Cloudsourced.IT will agree to a Realisation Plan. This entails one of our senior engineers spending time onsite building a very thorough understanding of exactly what is involved in replicating your IT in the Cloud. They will require access to your infrastructure and will need access to decision makers where options clearly exist. This Realisation Plan has a fixed charged of £750 (ex Vat) and will result in a formal Cloudsourced.IT proposal outlining the costs and timeframes required to move and support your IT for a fixed contract length, either 1, 3 or 5 years. From start to finish, this will take about 2 weeks.
c. Contract Starts
Having agreed and signed off the proposal, the technical team will roll out their technical plan for moving your business into the Cloud with the minimum of disruption to your business. The setup fee is normally £1,500 (ex Vat) however the fee for the Realisation Plan is deducted from this figure. The setup for each client will be different, so it is not possible to indicate a general timeframe - although this will be clearly stated in the Realisation Plan.
Explore Cloudsourced.IT Today
If you are considering moving your business into the Cloud, make contact with Cloudsourced.IT today using the phone number or contact form on the right.